Customizable

call center

Suite.
Walk the talk and reap results.
Generate a custom VOIP suite featuring high-quality voice systems, power dialers, and inbound and outbound call management.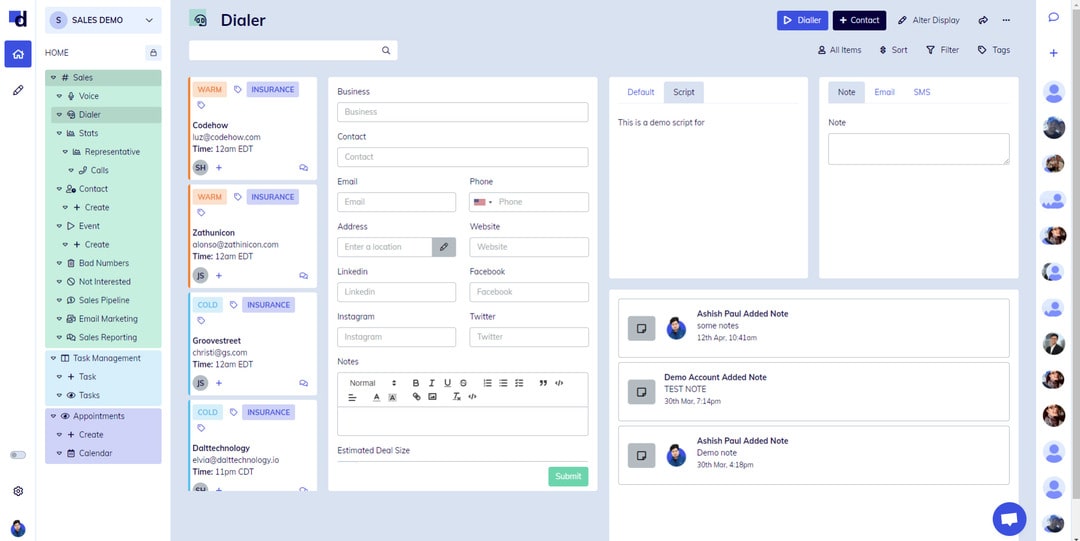 Build your own browser-based call center and maintain a healthy connection with your customers.
Boost your sales without writing a single line of code.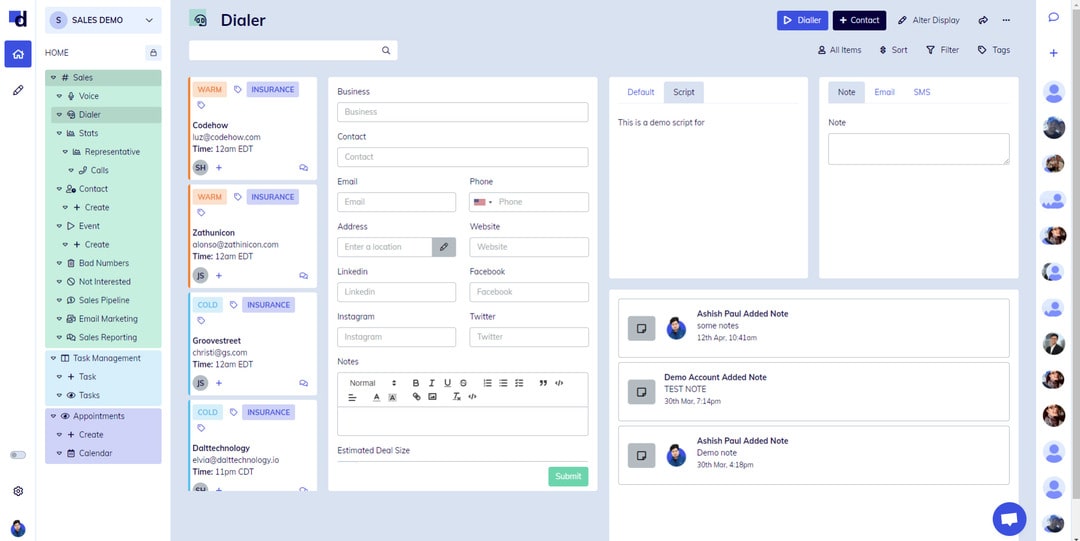 Line up your leads and surf through them automatically with the click of a button.
Automatically remove Bad Numbers
Automatically check and remove Bad Numbers from any imported lead.
Take notes and discuss each lead in real time with our internal chat system.
Connect your email service and see incoming and outgoing emails automatically on every lead.
Import leads from Google Sheets or upload a CSV.
Manage and assign leads in real time using our grid, board and rostering views.
Create multiple automatic scripts for your callers within the dialer page.
Send and receive SMS messages automatically from each lead.
Create a simple project management tool for your dialers tasks.
Track your dialers events in real time.
Create reports based on staff events and success in real time.
Power Dialer
Line up your leads and save your agents time by quickly jumping from one call to the next.
Manage Leads
Use tools to import leads, follow-up, and ultimately nurture them into sales.
SMS & Email
Connect your Gmail and SMS and send emails to leads without exiting the app.
Magic Scripts
Create outbound call scripts for direct callers. Automatically input customer data as a call starts.
14 day trial, no credit card required
Starter
For Individuals or Small Teams
$2.00
/ seat per month
Regular
For Companies or Large Teams
$4.00
/ seat per month
Advance
For Large Companies and Enterprise
$9.00
/ seat per month