Drag and Drop

Form Customization

suite.
Create and automate custom forms and quizzes easily.
Drag and Drop custom fields, across multiple forms and automate the results.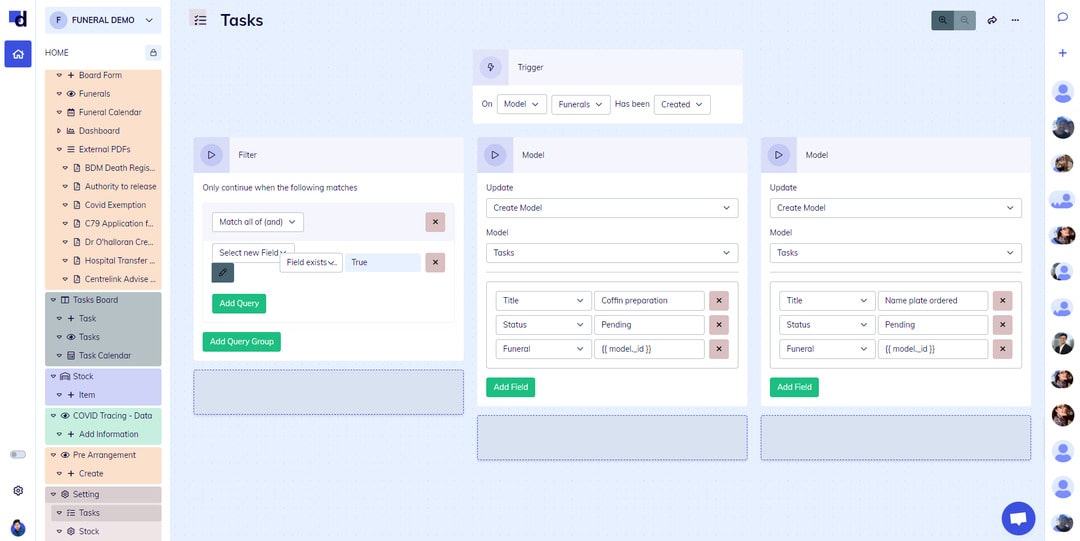 Build forms that work exactly how you want them to.
A Custom Form builder for everyone.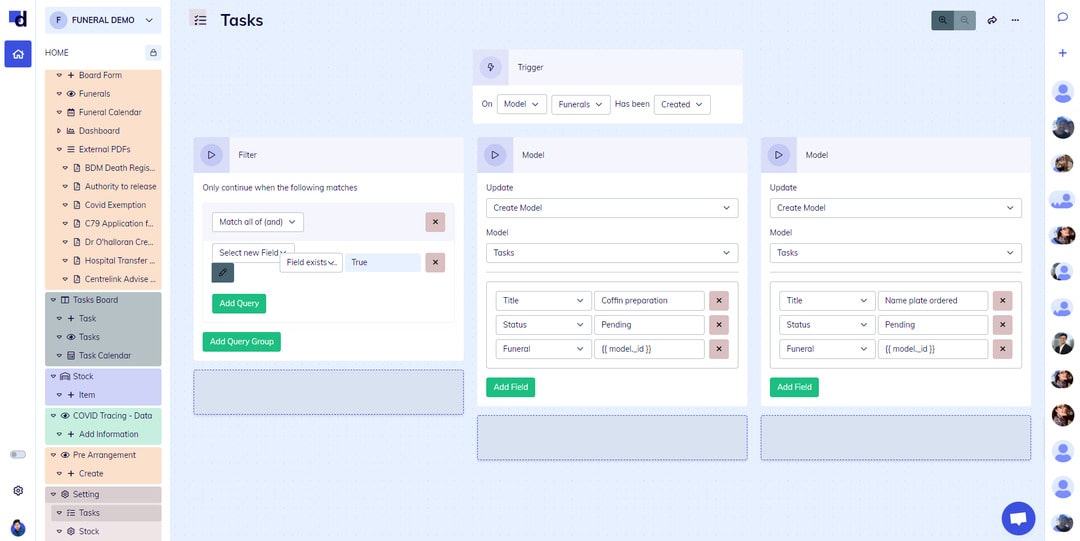 Automate data and task creation when forms are submitted.
Automatically fill out PDFs with submitted form data.
Create logical connections between different forms and models.
Connect form submissions to external applications with our API, Zapier or our flows system.
Create and copy form templates across multiple pages and elements.
Notify staff on form submission with SMS or Email.
View form submission results and updates in real time.
Utilize more than 20 different field types in your forms.
Automate
Automate form submissions and results.
Template
Create form templates across multiple pages.
Connect
Connect form events with external applications.
Notify
Email and SMS notifications for form events.
14 day trial, no credit card required
Starter
For Individuals or Small Teams
$2.00
/ seat per month
Regular
For Companies or Large Teams
$4.00
/ seat per month
Advance
For Large Companies and Enterprise
$9.00
/ seat per month