Customizable

HR management

suite.
Keep your team and check and on track. Streamline HR management to improve organizational performance.
Empower, engage and grow your employees with a system built exactly the way you need it.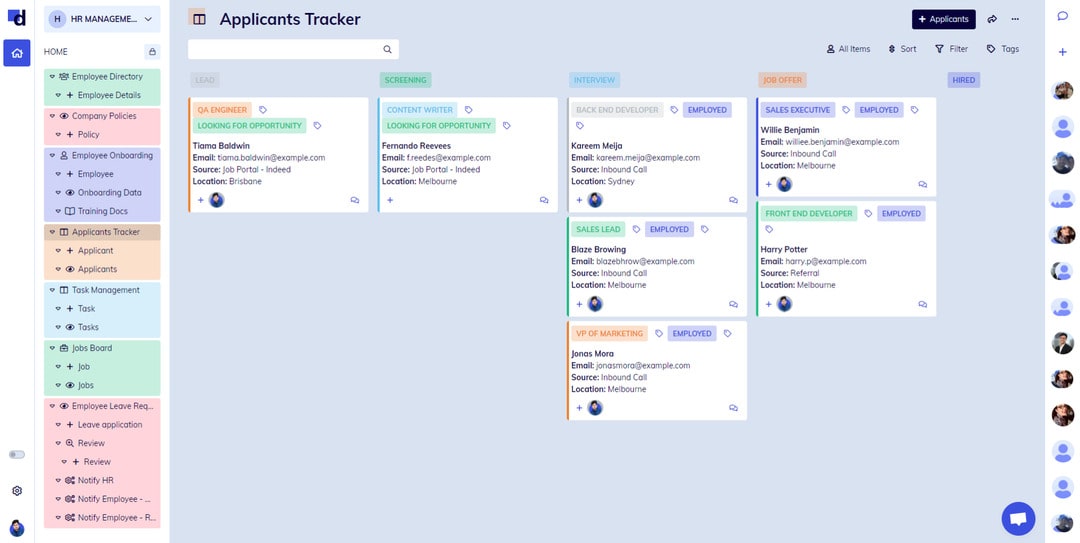 Managing your team has never been this easy.
Eliminate hours of works with simplified management tools paired with calculated automation and easy-to-follow data tracking.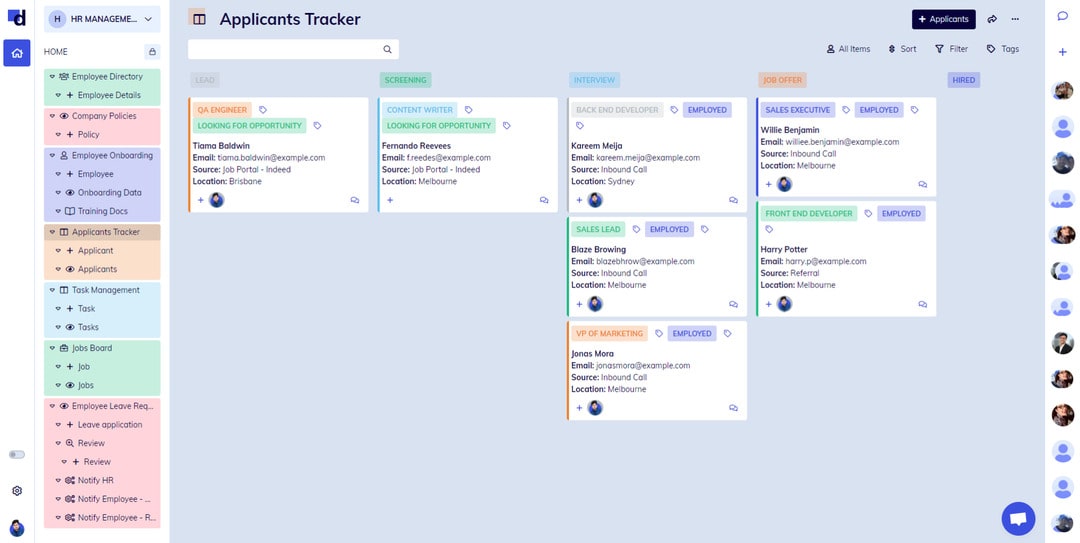 Create custom applicant tracking views.
Create a real time employee directory with any information you like.
Create custom and complete onboarding forms and quizzes for new staff.
Create custom job tracking boards and connect pending jobs to external applications.
Create custom leave request forms and notify management when filled.
Notify management via SMS or email when employee quizzes, onboarding or leave requests are completed.
Create custom organizational docs and policies.
Centralize
Centralize all of your HR information in a unified system.
Digitize
Digitize and eliminate paper processes to improve efficiency.
Performance
Easily create KPIs and metrics for your employees in any way you like.
Recruit
Streamline recruitment and find the best people more effectively.
14 day trial, no credit card required
Starter
For Individuals or Small Teams
$2.00
/ seat per month
Regular
For Companies or Large Teams
$4.00
/ seat per month
Advance
For Large Companies and Enterprise
$9.00
/ seat per month